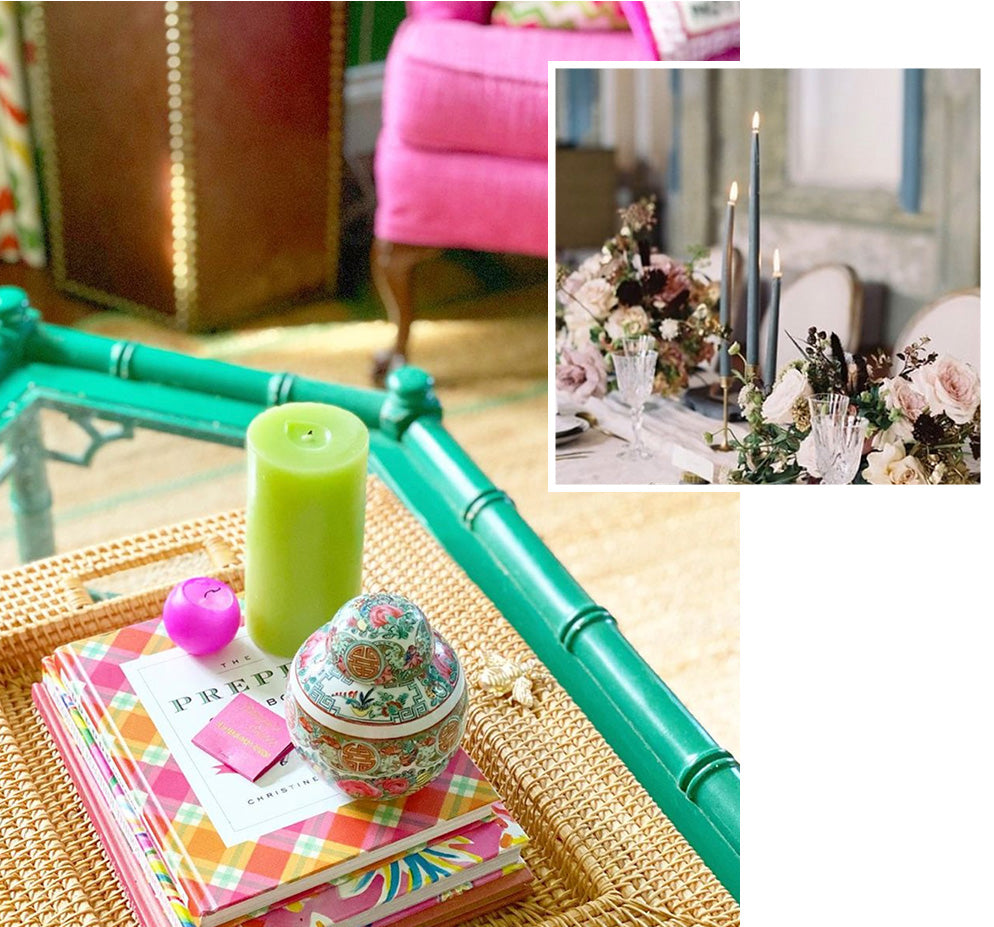 Colors and shades for every occasion
The gentle, soothing glow of candlelight has the power to bring a touch of magic to any gathering, celebration, or space. And by selecting the colors that capture the soul of your occasion, you can create an ambience that lingers in the heart forever.
From soft, calming tones that dance quietly in the background to brilliant hues that draw the eye, our collection of exquisite candle colors is sure to inspire warmth, comfort, and joy for you and your guests. Each candle is also smokeless, dripless, and slow-burning, letting you truly savor the atmosphere. So by the time the flame burns out, you too will know why love moves at the speed of candlelight.
In this guide, we explore what makes our handcrafted artisanal candles utterly unique and which colors you can pick from. That way, you can arrange captivating combinations of premium candles that give your rooms and events the luxury treatment they deserve.
The Creative Candles Difference
Our unbridled passion for premium handcrafted artisanal candles doesn't stop at our proprietary wax blend. We've also designed a vast selection of delightful colors to bring you breathtaking candles for all seasons, spaces, and occasions.
Color trendcast
By tracking popular candle trends and listening closely to our customer feedback, we've been able to delicately curate a range of colors that can satisfy your creative needs. And if we don't have the specific tones you're searching for, we're happy to work with you to create custom products.
Proprietary color mixing
Our proprietary color mixing formulas allow us to achieve a depth and purity of color that other producers can't hope to match. We gently adjust each one to create incredible shades that add distinct quality and elegance to any space.
Pantone matching
When you pair complementary colors in your arrangements, you draw out the most captivating attributes of each candle to create a truly profound effect. Our carefully prepared pantone matching ensures you always have a range of harmonizing colors available.

Wick selection
Our artists weave a variety of custom wicks tailored to the size, wax, fragrance, and color of each candle. That means you can enjoy the finest burning flame for the longest possible time.

Metallic shellac
A fine coat of metallic shellac emphasizes the warm, shimmering glow of your luxury candles. It's versatile enough to add a hint of shine or to stand proud as a show-stopping centerpiece.
Color & Wax Selections
In our wide inventory of taper, pillar, ball, floating, votive, and tealight candles, you'll find dozens of rich and refined colors to choose from. From the playful joy of artisan colors and beeswax hues to the timeless elegance of classic colors and metallics, you have everything you need to craft your dream arrangements.
Classic colors
We pride ourselves on our diverse palette of luxurious colors. But no candle collection is complete without classic white, black, and ivory tones. These candles effortlessly enhance any arrangement with sophistication and grace.
Beeswax
The color variety of beeswax candles depends on the diet of the bee. Our beeswax candles focus on eggshell with a faint honey-colored tint to achieve a welcoming rustic effect.
Artisan colors
Throughout the year, we rotate our selection of more than 40 artisan colors to beautifully complement each season and their occasions. Whether you're hosting an unforgettable summer wedding, designing a magical winter wonderland, or setting the mood for a romantic Valentine's dinner, you'll find the perfect shade in our artisan collection.
Metallics
Our range of designer metallic colors includes copper, gold, onyx, pearl, rose gold, Roman bronze, and silver. With their lightly glistening shellac finish, metallic candles offer a touch of splendor that sets them apart from other candles.
Color Stylings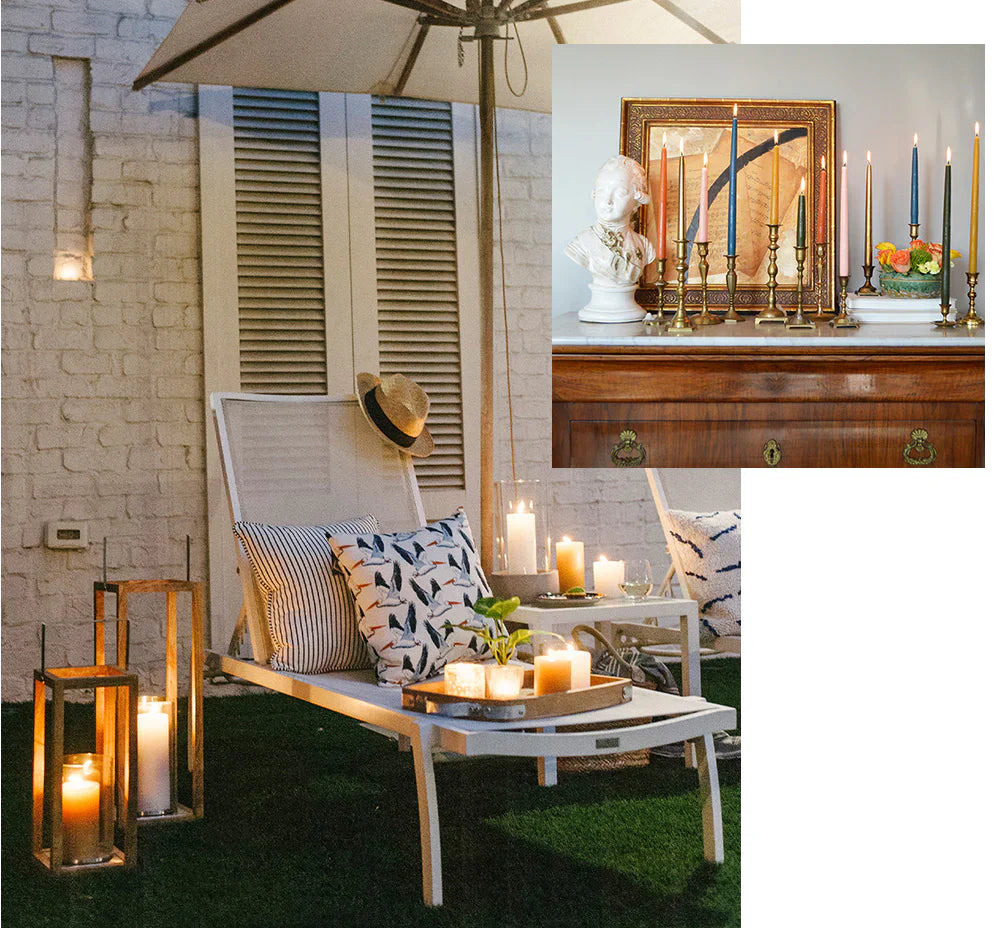 Find your dream colors with Creative Candles
The talented artists at Creative Candles have been handcrafting luxury candles for over 60 years, using only the finest ingredients. In that time, we've developed a stunning array of candles colors that are recognized across the world for their insurmountable quality. Whatever the theme, style, or atmosphere you plan to create, we're glad to support you with the soft, inspiring glow of our candle collections.
Interested in Wholesale?
Speak directly with Keith Espelien, owner of Creative Candles, to arrange.
Shop Our Color Collections