Our Candle Collections
The rich variety of candles is what makes them so valuable in enhancing environments and reflecting certain moods. Dive into each type to see their origins, ways you can decorate with them, and why small-batch artisan candles add a higher level of elegance and uniqueness.
The Creative Candles Difference
We're inspired each day by the extra efforts that define us. There's not a corner cut or a sacrifice made. Learn about our history, expert support team, and the benefits of hand-poured, hand-dipped, and hand-crafted candles using our proprietary slow-burning wax blend.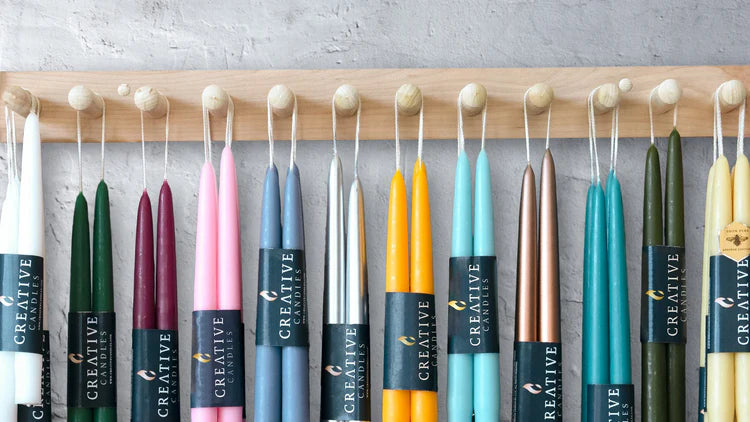 Your Guide to Candle Colors
Explore what makes our handcrafted artisanal candles unique and which colors are best suited for your current needs. From color stylings to finishes, Pantone matching to wax considerations, you'll find all the information you need to select the perfect color and shade for every occasion.