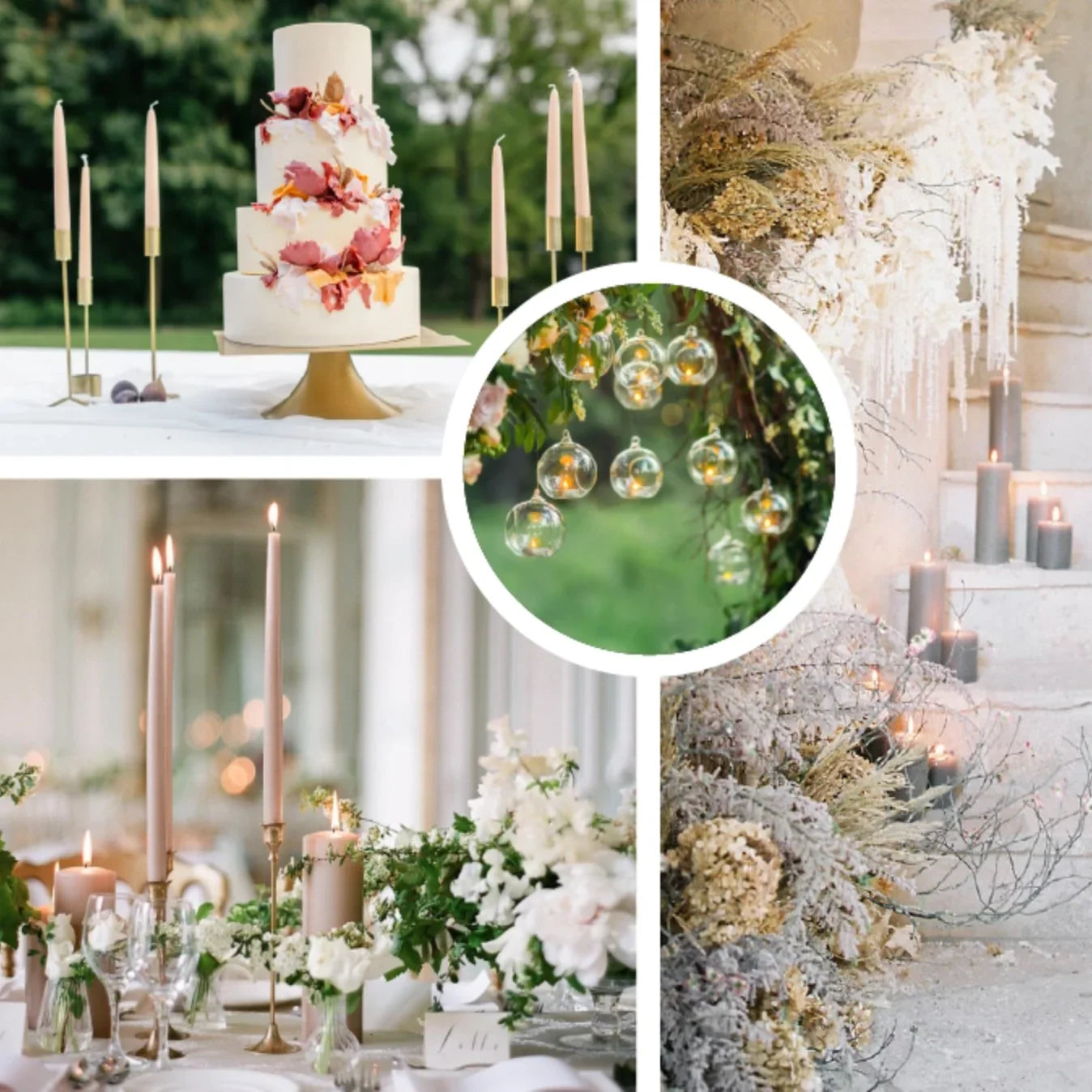 Whether you line the aisle with tealights, create a stunning, statement tablescape with tapers, or transform secluded spaces into glowing corners - candlelight brings the depth that wedding décor needs.
From softened shades that make for more flattering photography to the golden warmth that they radiate, the benefits of setting scenes by candlelight are tenfold.
So, what are the different types of wedding candles, and where do they work best? In this guide, we explore how to use different types of candles and where you can source the best luxury wedding candles. Want to save these ideas for later? Download the guide to keep and share.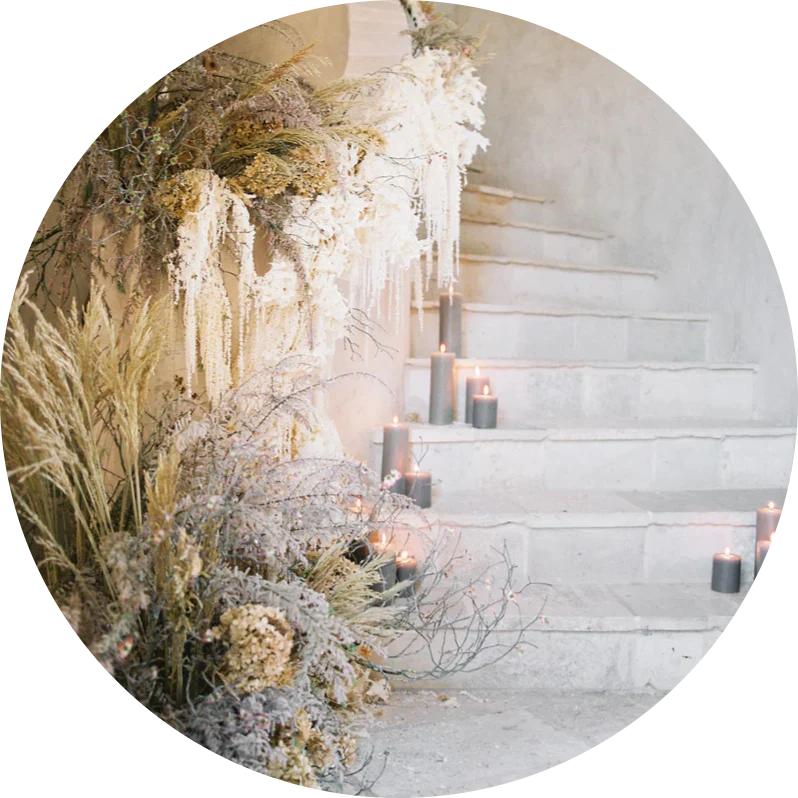 The Sweeping Staircase
Nothing channels fairytale romance quite like pillar candles positioned on the stone steps of a grand staircase. Whether you're decorating a fine French chateau or a sleek city hall, pillar candles and steps are a winning combination.
Flawless Floors
Just like on staircases, pillar candles are equally as enchanting when styled on the floor. Position in gorgeous groups alongside the aisle, at the altar, or elsewhere in the venue for true romance throughout.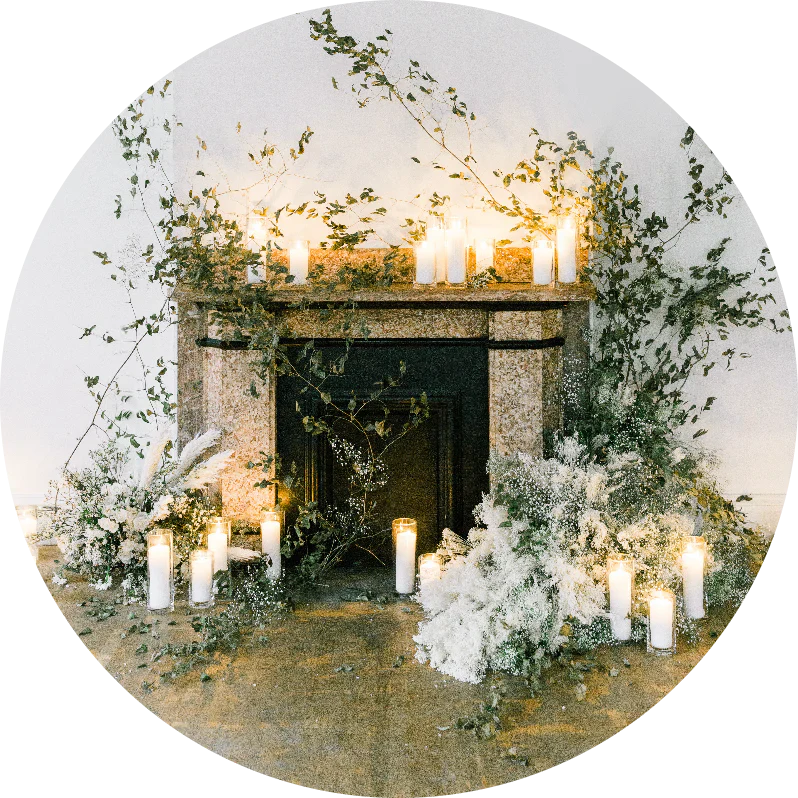 Mix & Match
What's better than one size and shade of pillar candle? Several sizes and shades of pillar candles, of course. Simply stunning in groups, pillar candles are available in a selection of heights, widths and colors, meaning you can completely customize any wedding theme.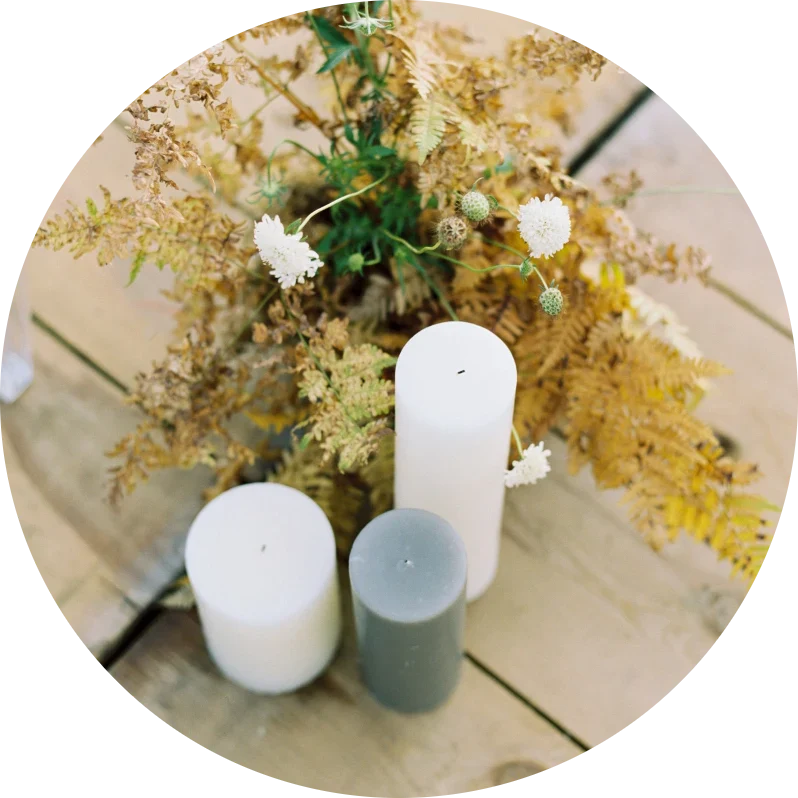 Pair With Foliage
Beautiful blooms, grasses, and dried flowers are perfect for adding texture alongside picturesque pillars. Pick out statement stems from the bridal bouquet for a continued theme.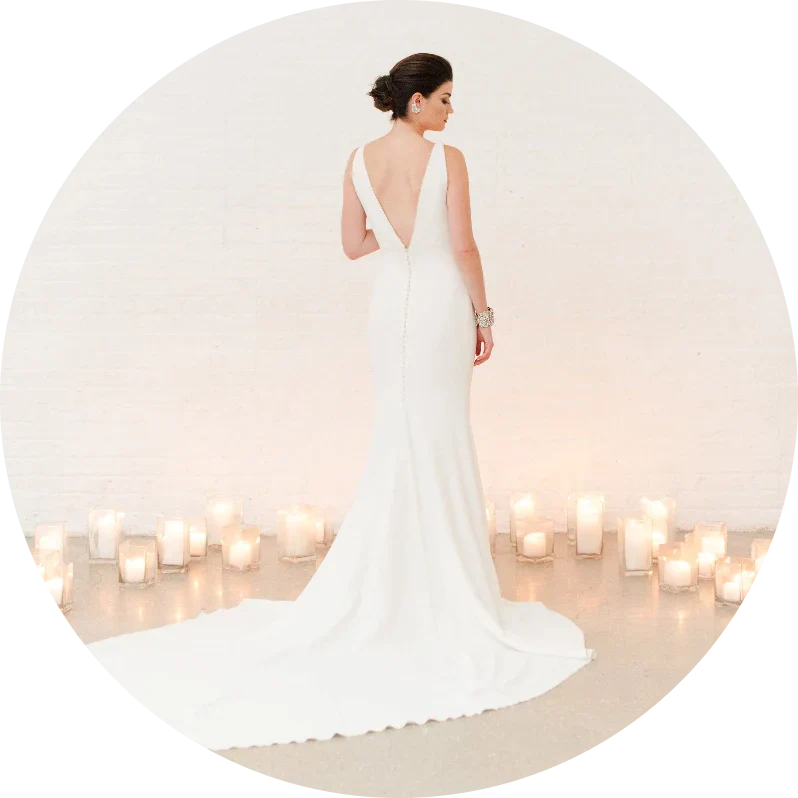 Statement Simplicity
Planning a minimal, fuss-free wedding in the classical style? Pillars are perfect. Seamlessly chic, these candles come into their own in simple glass containers.
Become a Creative Candles Wholesale Partner
Provide the best candle experience for your customers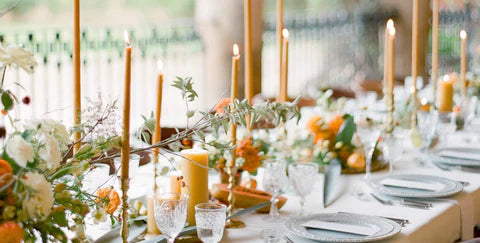 Pair Tall With Short
For depth and variation, and to illuminate people's features from all angles, choosing tapers of different heights can have a whimsical effect on your tablescape. For a more structured look, mirror the candles in ascending or descending order.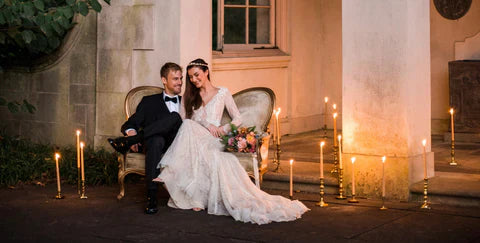 As Above So Below
Taper candles can have a dramatic effect when positioned on different levels, including the floor. Emitting a soft, golden light, they are perfect for pairing with gold-finish candle holders.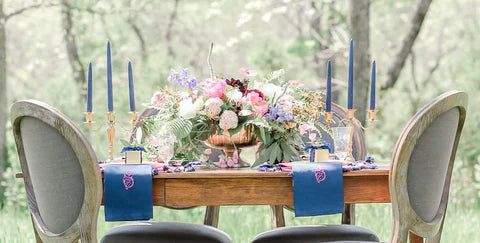 Complement Your Color Scheme
The beauty of luxury candles is that they come in many colors, without compromising on burn quality or glow. Picking out a statement shade from the wedding theme for the taper candles is a great way to tie together the whole venue.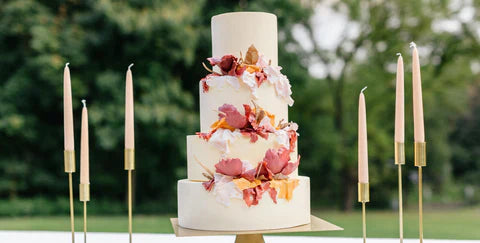 Tap Into Trends
Opting for a retro, reclaimed look? Whether you're styling an antique interior or keeping things simple and contemporary, taper candles are entirely versatile. Pair with ornate candelabras for a regency feel or instead opt for sleek, minimalist holders for a modern mood.
Want more candle décor straight to your inbox?
Sign up to our wholesale newsletter
A Sky Full of Stars
Whether the wedding is taking place indoors or out, creating a sky of stars will make for truly unparalleled settings. Simply place tealights in glass jars, lanterns or specially-designed suspension holders and hang them from tree branches, archways, ceiling beams, or marquee joists.
Along the Aisle
The walk down the aisle will be one of the most memorable steps that many people take in their entire lifetime. Adding romance and candlelight to that journey will only make it even more special.
Understated Table Décor
If you're keeping things soft and simple, tealights work well as part of an existing tablescape, creating a diffused, low-level glow.
Place in Jars, Containers and Lanterns
Thanks to their conveniently compact proportions, tealights can be placed into decorative holders. For the most alluring effect when illuminated, we suggest metallic or mottled holders that will create refined reflections.